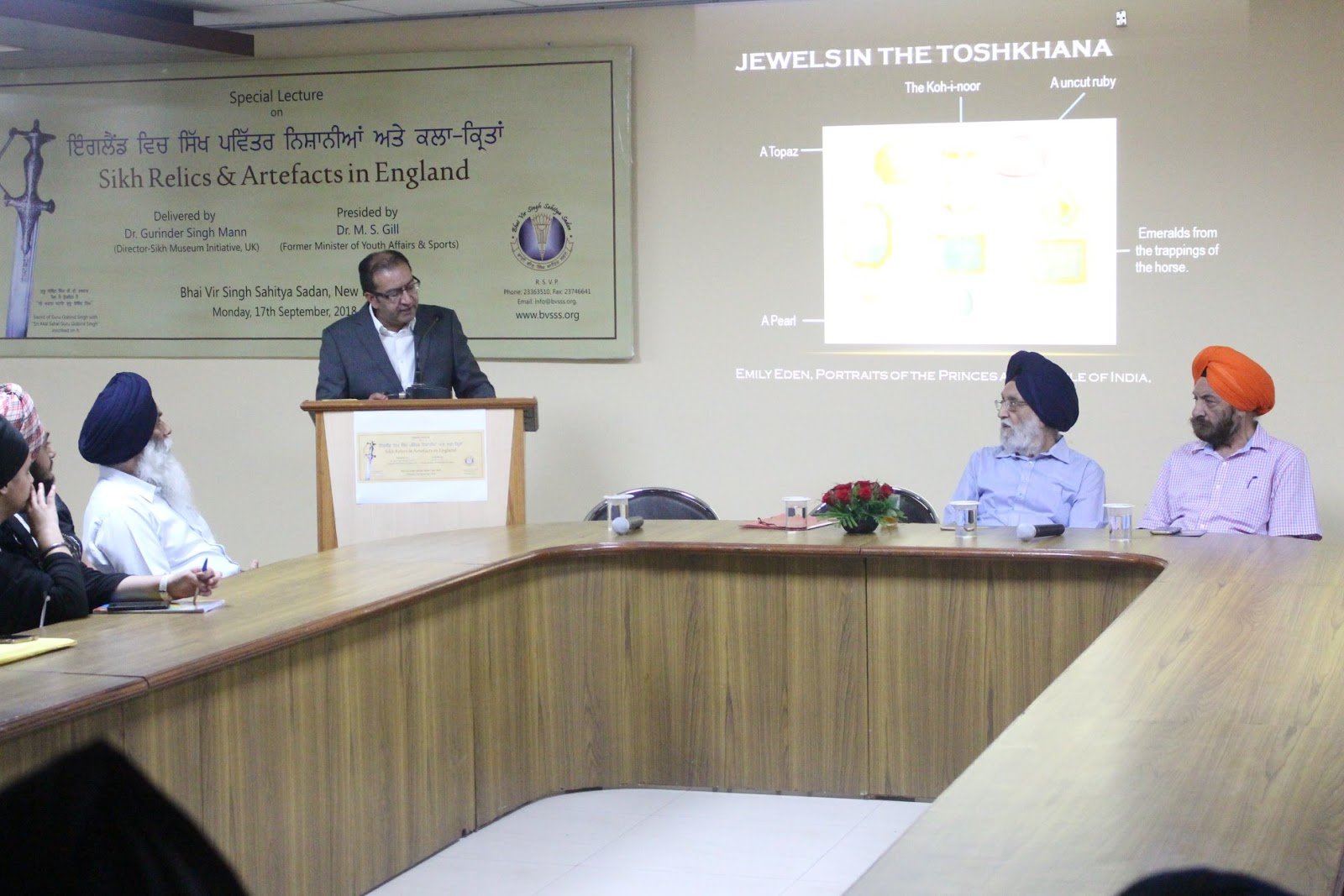 Sikh Relics and artefacts in the UK lecture
18th September 2018
Bhai Vir Singh Sahitya Sadan, New Delhi

On the 18th September i delivered a lecture on Sikh Relics and Artefacts in the UK at the prestigious
Bhai Vir Singh Sahitya Sadan. The instute has undertaken great work on manuscripts, sikh relics and preserving the works of Bhai Vir Singh.
I gave information on how sikh relics came over the the UK.
The Kalgi and Swords of Guru Gobind Singh and their disappearance.
Relics from the Anglo Sikh Wars
Manuscripts kept at various places in the UK
The online Sikh Museum by the Sikh Museum Initiative
Questions related to the authenticity of relics, the status of the kohinoor diamond, were posed by the participants.
The lecture was presided by Dr M.S. Gill who also gave insights on preserving sikh history together with the Director of the institute-Dr Mohinder Singh give his views on the missing swords and Kalgi of Guru Gobind Singh.I was presented with a book on Banda Bahadur.
In attendance was many dignitaries from Delhi including Tarlochan Singh (former National Commission for Minorities) and Harinder Singh Attari among others.
Special thanks to Dr Mohinder Singh for making the arrangements for the lecture and his insight into the great work taking place at the institute.