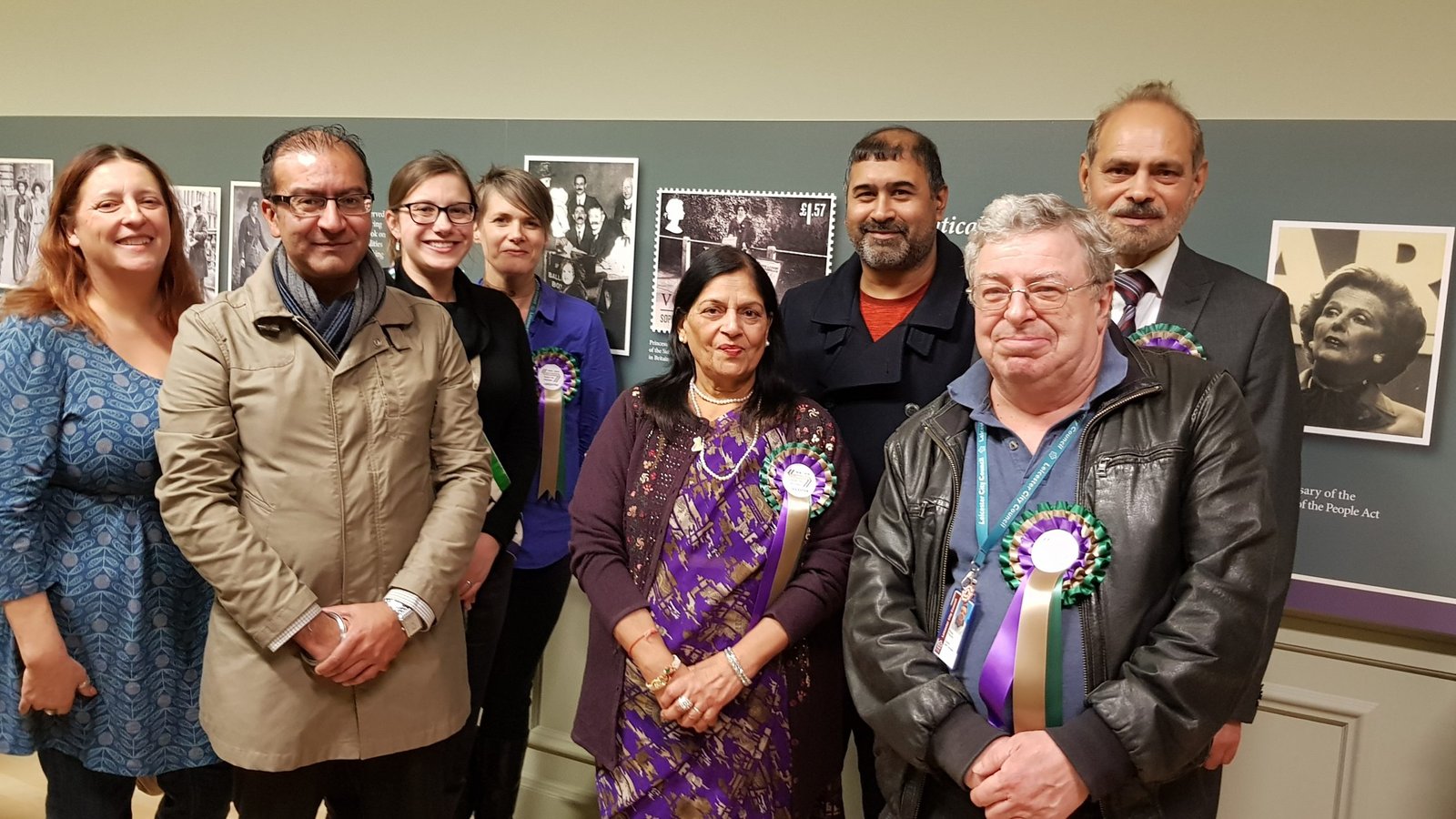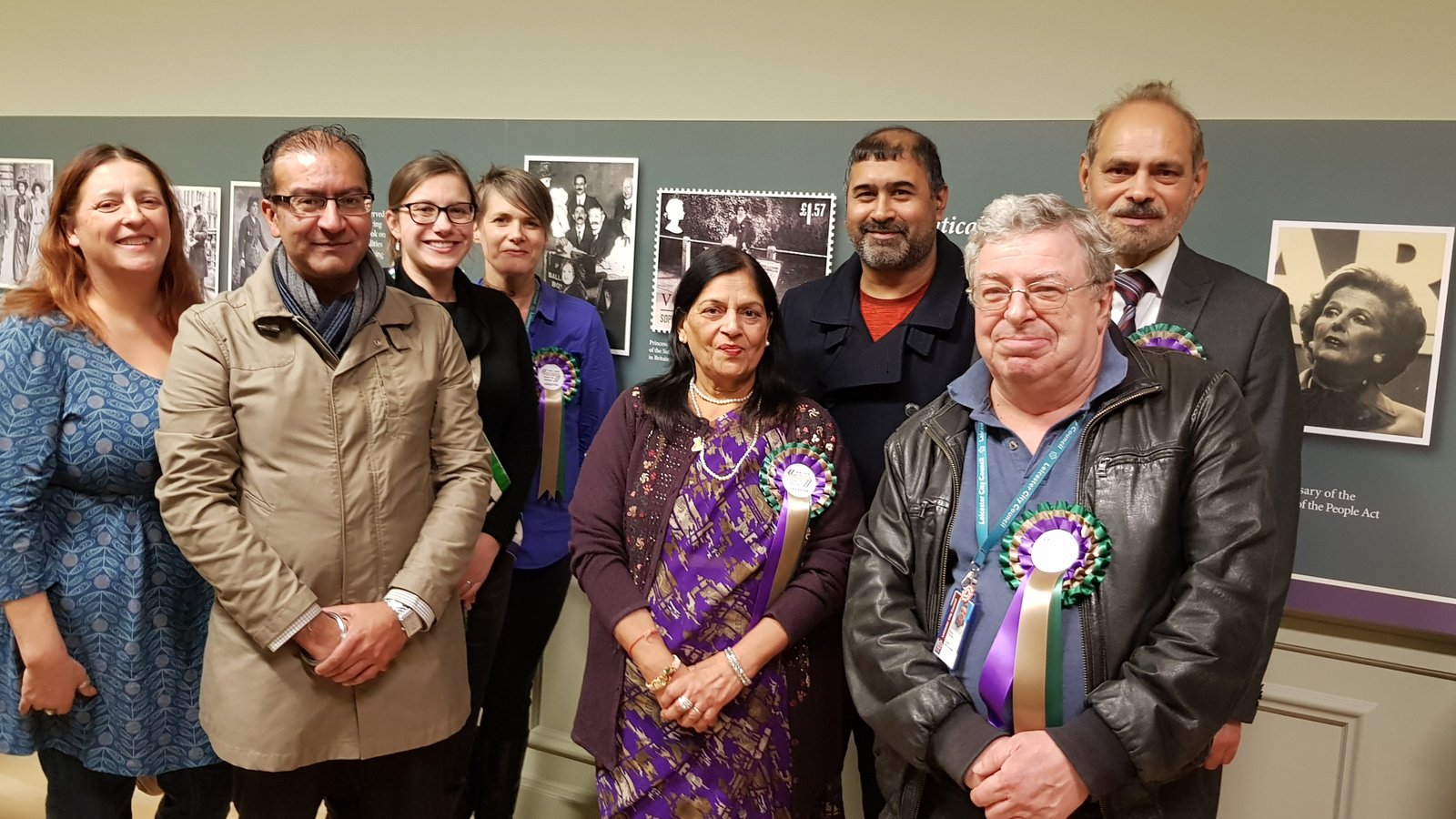 Leicester City Council Staff (Museums/Events Teams) and Leicester City Councillors and the SMI.
Alice Hawkins and the Votes For Women exhibition
New Walk Museum and Art Gallery
Leicester
The Sikh Museum Initiative has been working with the Leicester Museums Service to shed more light on the contribution made by Princess Sophia Duleep Singh (1876 – 1948) to the Suffragette movement. We have created a  presentation which charts the life of Sophia Duleep Singh starting from her Grandfather, the lion of Lahore-Maharajah Ranjit Singh(1780 –1839) to her upbringing by Maharajah Duleep Singh (1838 – 1893) at the Elveden Estate, Suffolk.  The presentation features how Sophia joined the suffragette movement and led to her  joining the Women's Tax Resistance League and eventually the Suffragette movement. Whilst figures like Emmeline Pankhurst(1858- 1928) and the Suffragist Millicent Fawcett (1847– 1929) are widely known and recognised there is a new thirst to understand how a Princess of Sikh descent played a major role in the fight for women's rights and suffrage. The major focus of the exhibition is the life of Alice Hawkins (1863-1946) the shoe factory machinist and a leading member of the women's suffrage movement in Leicester.
With this in mind a new exhibition celebrating 100's years for the vote for women was  launched at New Walk Museum on Friday 26th October.  The programme was introduced by Joanna Jones (Head of the Museums Service-Leicester City Council) and was attended by the City Mayor, Leicester City Councillors, Lord Bach-the Police Crime Commissioner, the great grandson of Alice Hawkins-Peter Barrett, HM land Registry and the Sikh Museum Initiative. It was a great evening where experiences related to the Suffragette movement could be shared. The Suffragette flag which had been doing the rounds across Leicester all week was also on display (also see link to the flag visiting the Sikh Temple in the City).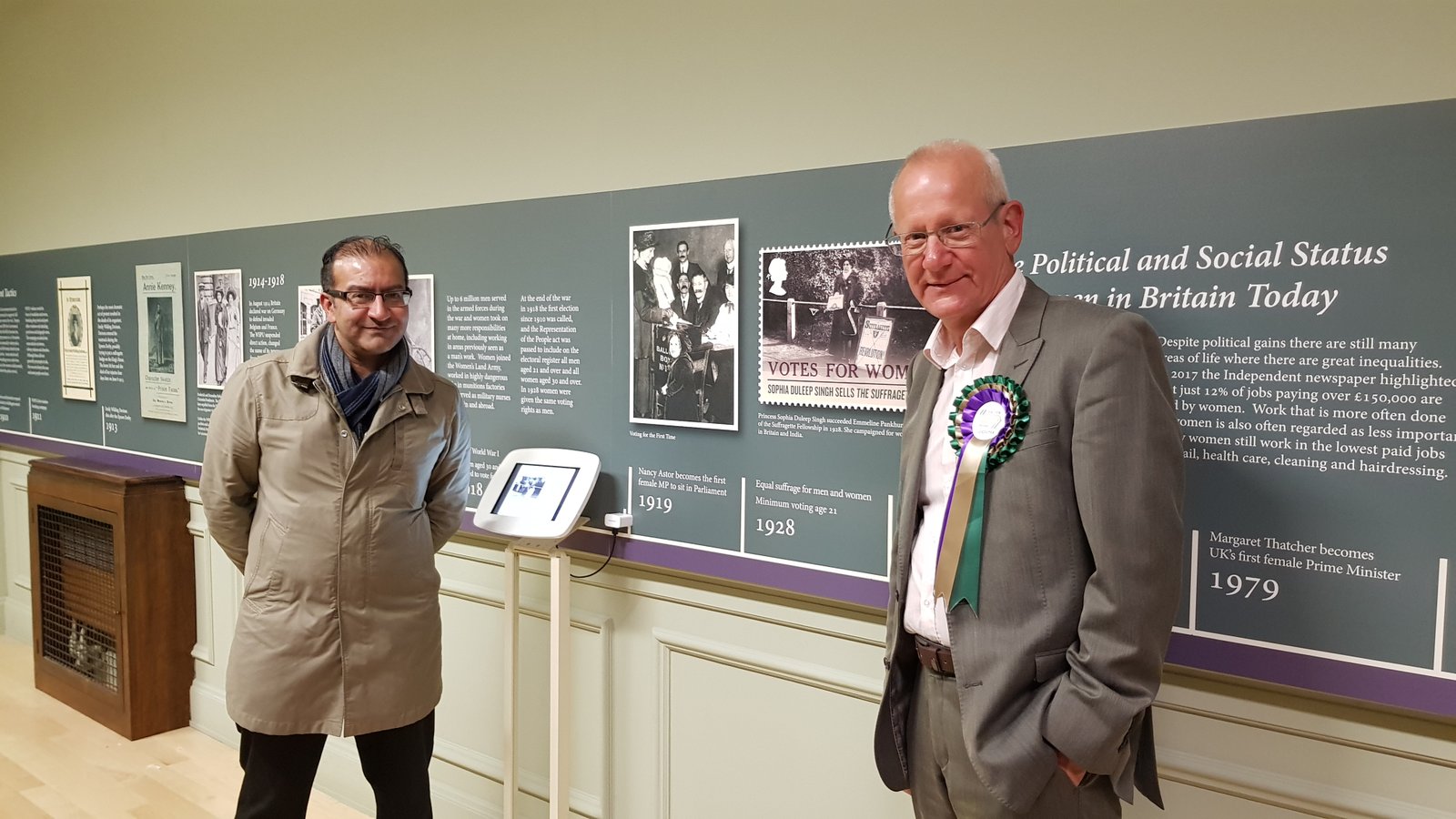 Historian-Gurinder Singh Mann with Peter Barrett (great grandson of Alice Hawkins)
The exhibition runs from the 27th October to the 24th of February 2019 and a lecture on the life of Sophia Duleep Singh is scheduled in the new year.
Sikh historian Gurinder Singh Mann discussed  Sophia Duleep Singh's contribution to the Suffragette movement  on BBC Radio Leicester before the launch. Listen to the broadcast below.