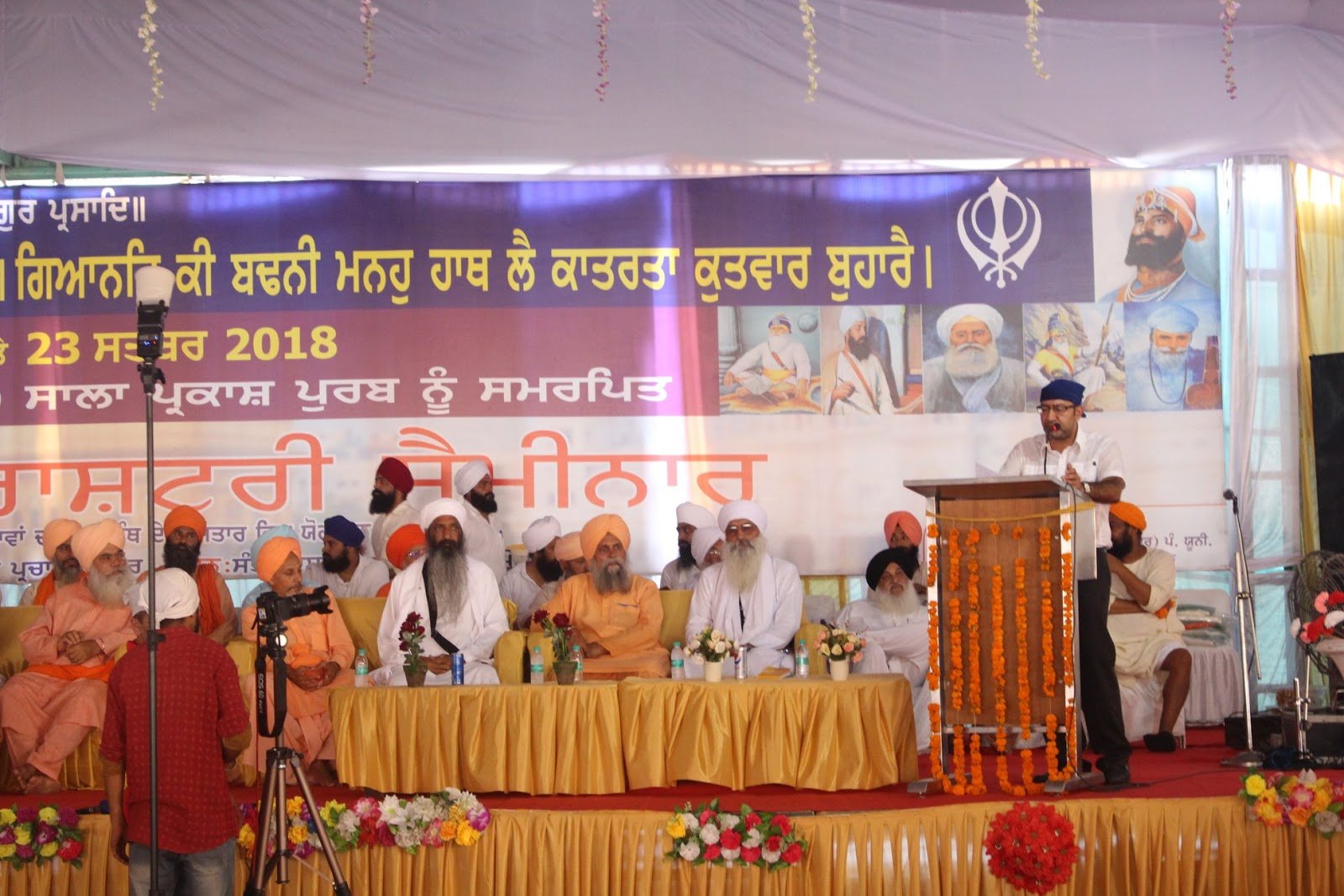 Lecture on Sri Dasam Granth Sahib in relation to Shastars
Day 1 Sikh Conference at Badhni Kalan.
3 day conference on Sikh institutions, Sikh scriptures and Sikh sampradayas.Big congregation of Nirmalas, Udasis, sewapanthis, Nihang Singhs and traditional orders of the Sikh panth.Head granthis from Gurdwaras across India as well as Jathedars from the Takht Sahibs.
I gave a lecture on the importance of Sri Dasam Granth Sahib and commented on:
1) Shastars in the Rehatnama tradition qouting from Chaupa Sahib, Daya Singh, Desa Singh Rehatnamas.
2) Reference of Bhagauti within the manglacharans in Sri Dasam Granth Sahib.
3) Shastars which have inscriptions of Dasam Bani on them.
4) The Copper plate which has the inscription of the Ardas on it
5) The Charaina of Guru Gobind Singh
My lecture was well received by the original orders of the Sikhs: Nirmala, Udasis and Nihang Singh as well as the general sangat.
Baba Avatar Singh Bidichand gave a special thanks to the research undertaken on Guru Gobind Singh's bani.
The lecture was part of several panels of papers: this panel was on the Nihang Singhs, Sri Dasam Granth Sahib, and Sri Sarbloh Granth. These will be released in a book in the coming months.