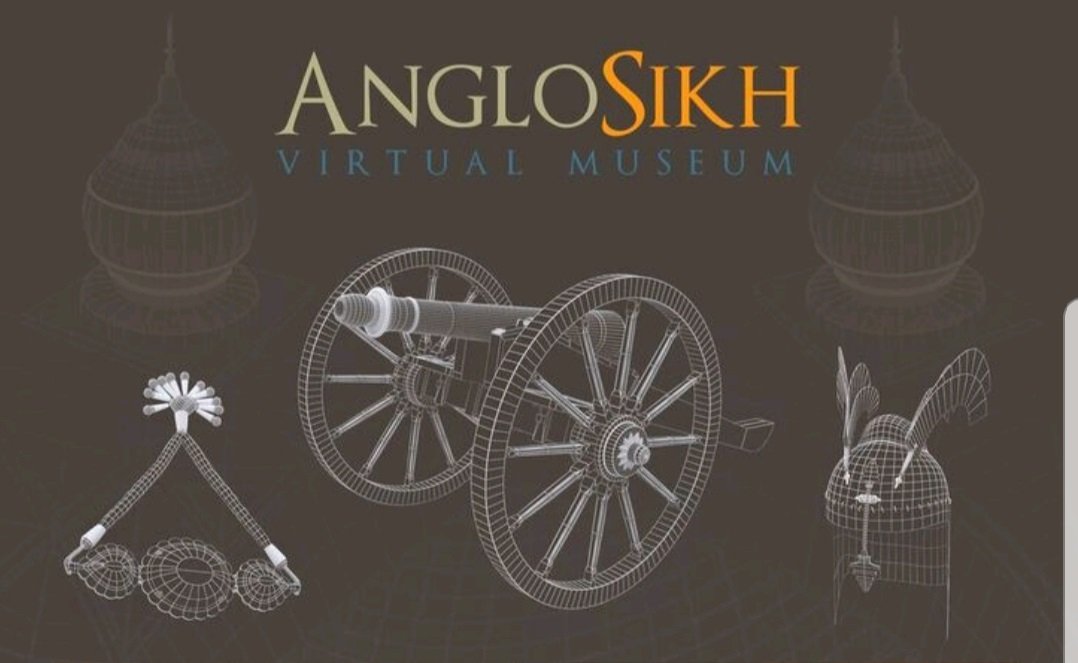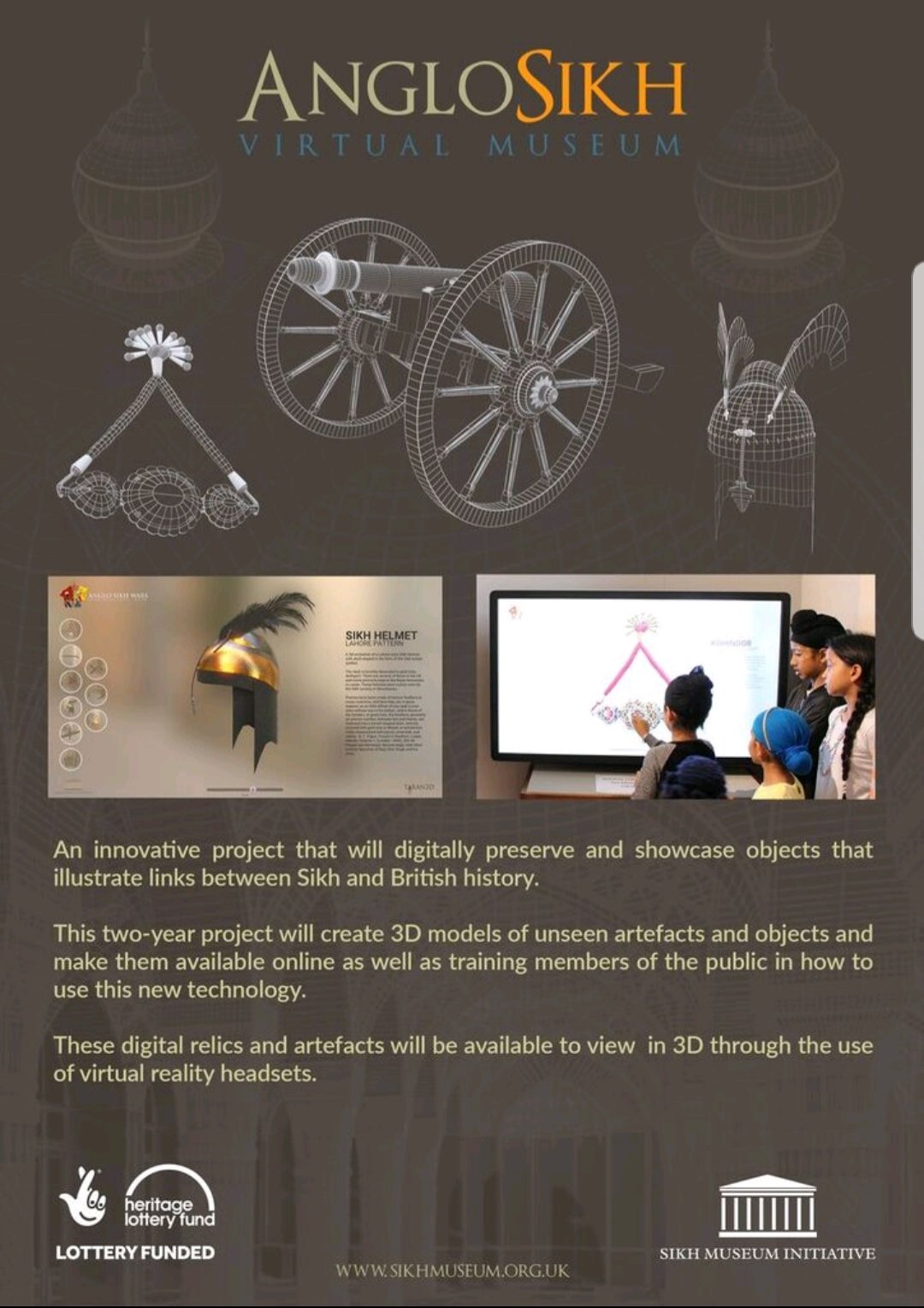 Sikh Museum Initiative given funding for an online museum
Objects will be 3d modelled from public and private collections
People will be trained up in digital skills
Online Sikh Museum project
The Sikh Museum Initiative and ArtSikh present the Contemporary Sikh Art Exhibition 2018 ( from Saturday 12 May to Tuesday 31 July 2018). This community exhibition will be a great family-friendly event, with the opportunity to view works by talented artists from across the UK and from around the world. The exhibition will also feature a series of lectures from historians as well as arts and crafts activities (see here for more details).
As part of the exhibition, the Sikh Museum Initiative will showcase the development of the world's first Online Sikh Museum, made possible thanks to National Lottery players. The two-year project has been awarded a National Lottery grant of £65,000 to create three-dimensional models of unseen artefacts and objects and make them available online. Supported through the Heritage Lottery Fund (HLF), the project will also involve training members of the public in how to use new technology and showcasing Sikh relics and artefacts through the use of virtual reality headsets.
Commenting ahead of the launch of this exciting new project and exhibition, Head of the Sikh Museum Initiative, Gurinder Singh Mann, said:
"This unique exhibition gives exposure to many talented artists who want to showcase Sikh themes that range from the religious to the abstract. It will also provide a platform to showcase our unique Online Sikh Museum which will create an online resource of Sikh history and artefacts, some of which have never been seen before in public, for all to see and experience through the use of the latest technological advances.
"We would encourage everyone to come along to the exhibition – there will be something for everyone, young and old and for all backgrounds, including a series of lectures by experts and a range of activities for families."
Jonathan Platt, Head of HLF East Midlands, said: "I'm thrilled that we have been able to support this innovative project, which will preserve and showcase objects that illustrate the links between Sikh and UK culture. With the support of National Lottery funding, this project will promote a better understanding of both cultures and our shared history."
If would like to support this project then please contact us