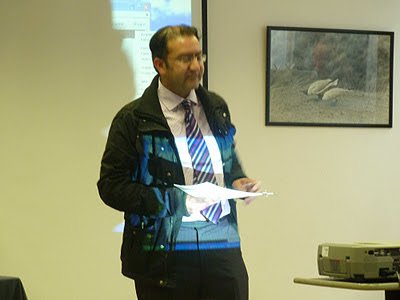 Panjab Research Group lectures : 29/10/2011.



Wolfson College, University of Oxford, Linton Road  Oxford OX2 6UD





The Punjab Research Group is a forum for academics in the UK to showcase their research.





I was invited to talk about the Dr Leyden project. I explained the purpose and reasons of creating the  project. I talked about the significance of the first English translations of Panjabi and Sikhs texts. The brief talk was well received by the scholars and academics attending the programme. 
 Scholars and academics at the PRG.
Forthcoming the book  British and the Sikhs: The Dr Leyden translations