Sri Dasam Granth Sahib: Questions and Answers
2011 Archimedes Press. 
Gurinder Singh Mann and Kamalroop Singh.
This book features:
*50 questions and 50 elaborate answers on the scripture.
*Rare pictures of Sri Dasam Granth manuscripts.
*The Akal Takht Sahib stance on the Guru's bani.
*The British views on the Sikh scripture.
*The relevance of Sri Dasam Granth in modern society.
Not available in shops.
BUY NOW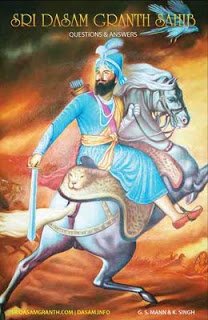 Project Information
Client:

Archimedes Press

Completed Date:

2011