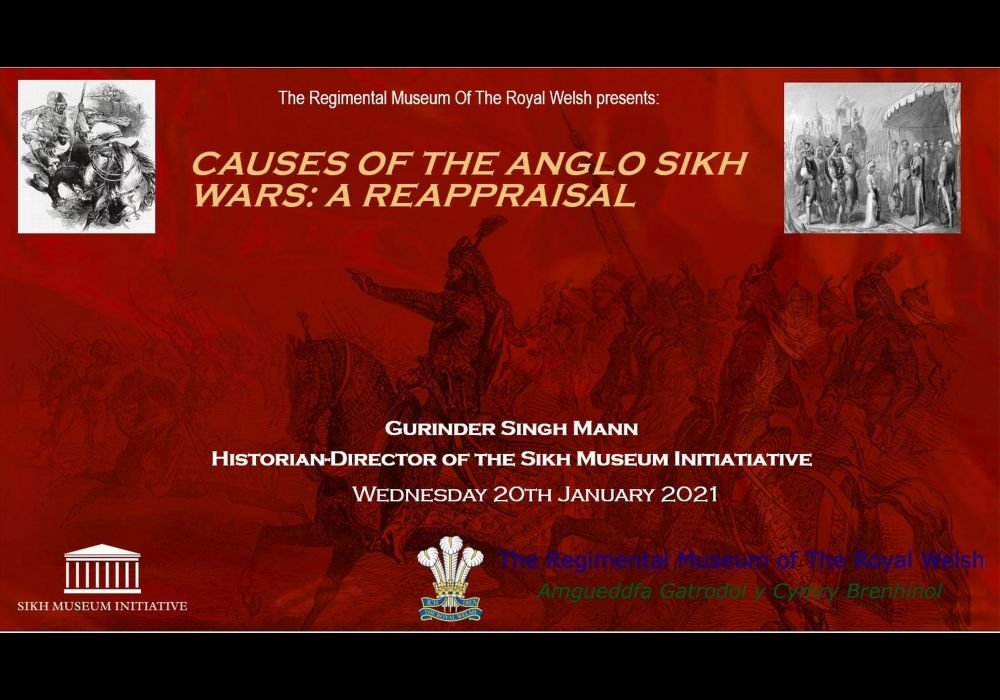 The Causes of The Anglo-Sikh Wars: A Reappraisal
Lecture by Gurinder Singh Mann
20/01/2021 
Part of the Anglo Sikh Wars festival organised by The Regimental Museum Of The Royal Welsh, Brecon, Wales.
Sikh Historian Gurinder Singh Mann discussed the causes of how the Sikh Empire of Maharajah Ranjit Singh was annexed by the British East India Company. He considered what were the reason that led to the battles and whether the reasons given in popular history is correct or based on a colonial history.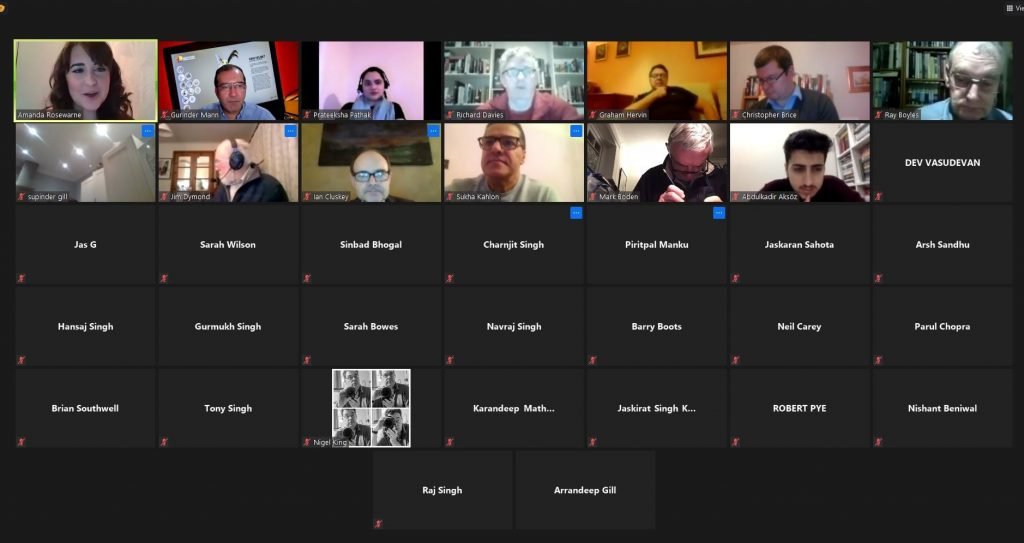 A brief discussion of the battles was given together with the key players involved. They key part of the talk revolved on his research as part of his recently published book:
The British and the Sikhs: Discovery, Warfare and Friendship
(Helion and Company Publishing. There was many interesting questions posed by the participants. The talk was in relation to the recent online exhibition on the Anglo Sikh Wars where Gurinder Singh Mann was a consultant on the project. It can be seen
here
Thanks to the Curators at The Regimental Museum Of The Royal Welsh and Prateeksha Pathak.